Boat Slip Rentals
The Best kept secret in Southern New Jersey!
Boat slip rentals are now available for the "Lakes Bay Waterfront" area.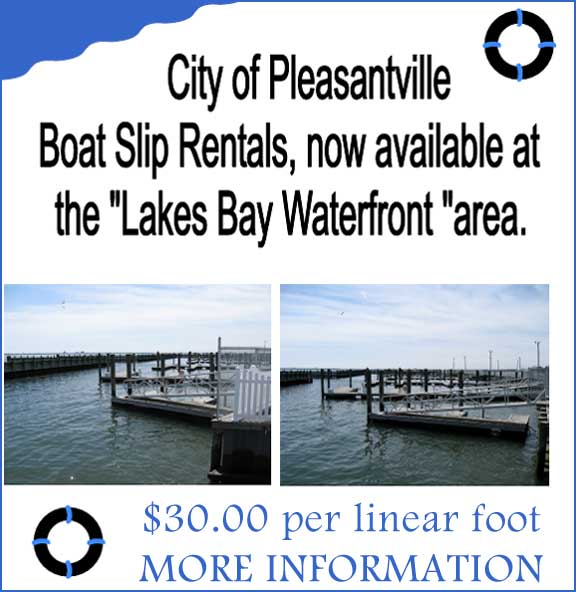 * $ 30.00 per linear foot
* Weekly rentals $100.00
YOU CAN'T BEAT THIS PRICE !
For the season of April 1, 2012 through November 30, 2012
We offer electricity, potable water, secured fencing, security cameras and sewer pump out stations.
Please contact the City Clerk's Office or call (609) 484-3600 for more information.
Gloria V. Griffin, RMC, Municipal Clerk City of Pleasantville
18 N. First Street
Pleasantville, N.J. 08232
Email: cityclerk@pleasantvillenj.us
gvgriffin@pleasantvillenj.us
Office Hours: Monday - Friday 8:30 a.m. - 5:00 p.m.